Artist Spotlight: Russell Watson
This hardly ever happens that in our Artist Spotlight we actually have the artist in the studio.  This weekend from pretty far away, a British import, in a manner of speaking - Russell Watson is here in the flesh!
Russell has a new song "Now or Never" - a cover of the Richard Marx song - out now.  And it's a really great album "True Stories."  There are a few classical pieces and pop covers on the album with some original songs written by Russell Watson.
Russell Watson's new album, "True Stories" is available now. Get your pre-orders now on Amazon, HMV.com, or Russell's website.  Hear Russell's full interview below.
More on Artist Spotlight Russell Watson
Russell Watson never imagined he would someday be hailed as one of the world's greatest classical singers. Since being described by the New York Times as a performer "who sings like Pavarotti and entertains the audience like Sinatra" he subsequently released ten studio albums, each one receiving more critical acclaim than the last. His debut album 'The Voice' shot up the UK charts where he held the number one spot for a world record 52 weeks. At the same time, Russell held the number one spot in the USA, making him the first British male to hold the accolade of a simultaneous transatlantic number one. His second studio album 'Encore' soon followed, it became an even greater success selling almost two million copies worldwide. During this period Russell was rewarded with various awards including four Classical Brits.
His amazing road to success was not a stereotypical one. Russell left school at the age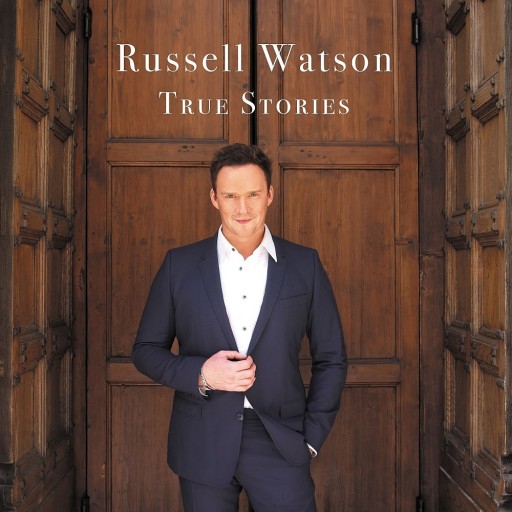 of sixteen with no qualifications and spent the first eight years of his working life in a factory making nuts and bolts. His desire to escape the monotony of the shop floor led him to enter a local radio talent competition where he beat four hundred other contestants. This was the precursor to a career that has spanned fifteen years and seen him perform for some of the world's greatest figures. These include; The Queen, The Duke of Edinburgh (he is an ambassador for the Dukes Fellowship Charity), Prince Charles (he is an ambassador of the Prince's Trust), the late Pope John Paul II who requested a private audience with Russell at the Vatican, former US presidents Bill Clinton and George W Bush, the Emperor of Japan, various European Prime Ministers, the King of Malaysia and Middle Eastern Sultans.
He has sung at many prestigious events and to quote respected sporting journalist, Paul Hince, present at one performance where, Russell sang "Nessun Dorma": "You know when you have witnessed something special when even the cynical hacks in the press box rise to their feet and join the ovation. I swear, even the pigeons on the roof of the stands flapped their wings".
This triggered a series of sports-related performances. He was invited to perform so often that one journalist was quoted as saying "there is only one person to have appeared more times at Wembley this year than David Beckham, and that is Russell Watson!"
Among other appearances was a performance at the opening ceremony of the Commonwealth games in 2002 where he sang to a world wide audience of one billion, at Buckingham Palace for the Queen's Coronation Gala Festival 2013, the opening ceremony of the World Games, the Rugby Union World Cup and at the Nou Camp Stadium for the 1999 Champion's League Final with Montserrat Caballé.
Other collaborations include Meatloaf, Lionel Richie, Paul McCartney, Lulu, Alexandra Burke, Sean Ryder and the late great Luciano Pavarotti.
His performances in stage shows have also earned him great critical acclaim, he played Parson Nathaniel in Jeff Wayne's War of the Worlds tour and played the lead role of Karl Oscar in Benny and Björn's (ABBA) Kristina where the New York Times said "Watson's 'Puccini' ready voice was crystal clear". His recent collaboration with Alain Boublil and Claude-Michel Schonberg meant he fulfilled a lifetime ambition to work along side the writers of the world's most successful musical ever, Les Miserables, where Boublil and Schonberg crafted a body of poignancy and class to his new album.
Russell is a patron for many charities and has raised millions of pounds for; The Prince's Trust, the Katy Holmes Trust, The Kirsty Club, along with performing to raise awareness and funds for the likes of Soccer Aid 2010, remembrance for the 4th Mechanized Brigade at York Minster (2010), the "Legends Match" at Celtic Park for Oxfam (2011) and the Bob Champion Cancer Trust in 2012 raising to name just a few.
On top of all this and unbeknown to most, Russell is the voice behind the iconic Star Trek series Enterprise soundtrack, demonstrating the versatility of his gift once again.