Find Tickets Now!
See Jim Live on tour: Hits Live and A Little Bit of Christmas and A Joyful Christmas 2023
Stream & Follow
Your link for all things "Jim Brickman" including Digital Music, Radio/Podcast and Social Media platforms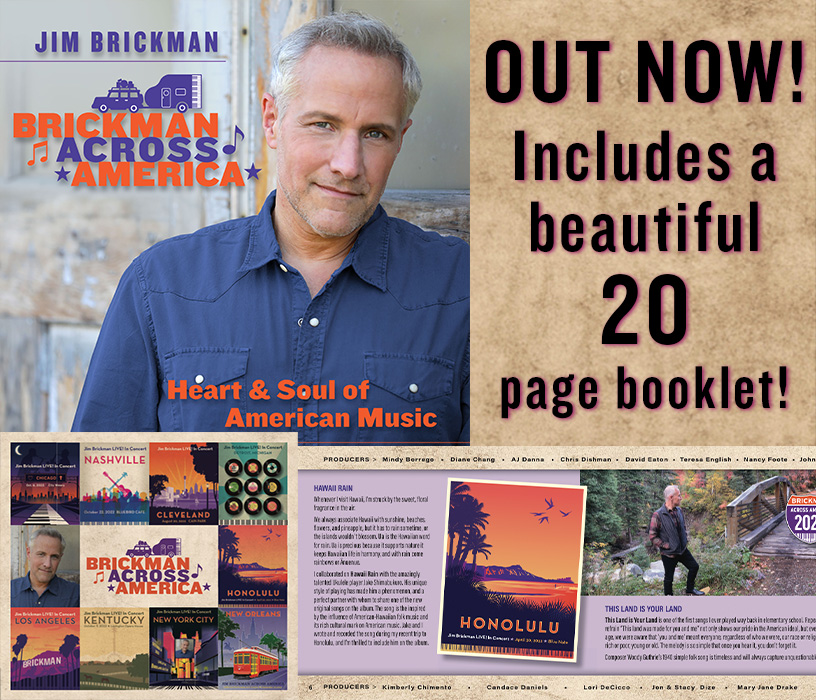 New Album "Brickman Across America"
BRAND NEW ALBUM "Brickman Across America" ORDER NOW!
Shop Music
Visit this page often to see the latest in Brand New albums from Jim Brickman.
SOOTHE DAILY ON FACEBOOK
Some peaceful sounds to ease the mind, relax the body, and soothe the spirit.  Come back for new performances every day!
Jim Brickman 24/7 

Jim Brickman Solo Piano on YouTube - soothing your senses all day, and all night. Relax, Chill, Enjoy.
Jim's Jukebox
Receive a FREE Jim Brickman Song Every Month!